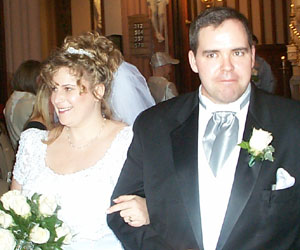 Andrea and Neil walk down the aisle
Yesterday was the wedding of our good friends Neil and Andrea. What a fun time! The wedding was at Saint Mary's in North Attleboro. I did the prayer of the faithful. Then after the wedding ceremony the reception was at the Holiday Inn in Mansfield.
We were able to see the Pat's win the AFC Championship before the first course of the meal. Gonna be another exciting SuperBowl for New England Fans. Allison and I sat with Derik and Sarah, Jimmy and Kathy and Michelle. Dinner and dancing were great fun. Dancing with Derek and Steve is always entertaining. Allison and Michelle both got to take home centerpieces.
Wasn't that a great looking cake, it tasted really good too, with hard shelled chocolate covered praline ice cream. Allison and I wish Neil and Andrea a long and happy life together. Thank you for letting us share the day with you.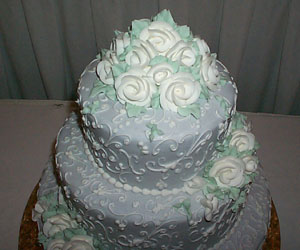 The Wedding Cake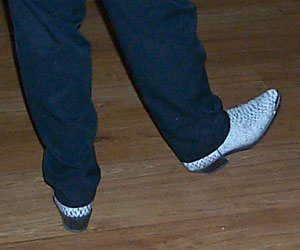 Some Fancy Boots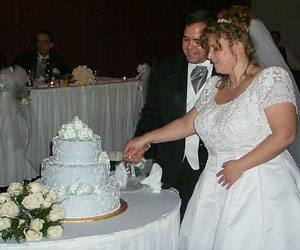 Cutting the Cake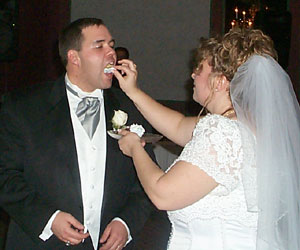 The Bride feeds the Groom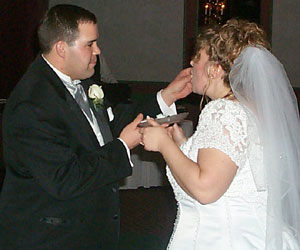 The Groom feeds the Bride.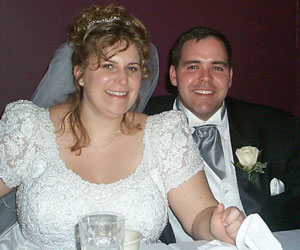 The Happy Couple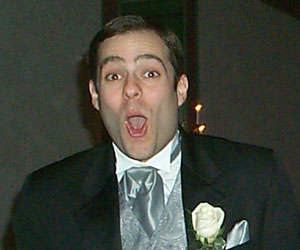 Derek shares his excitement!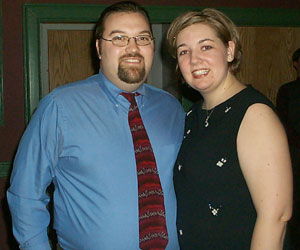 Me and Allison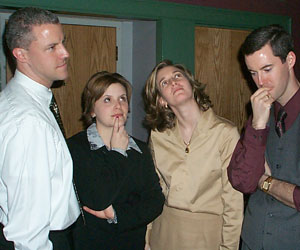 U2 Picture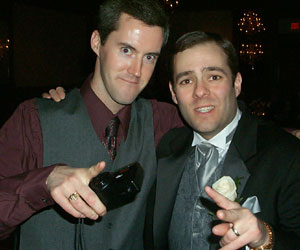 Steve and Derek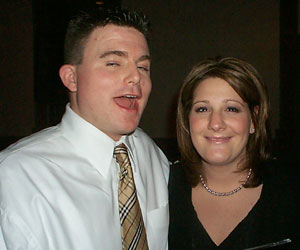 Derik and Sarah.
(Derik stop talking when I take pictures.)