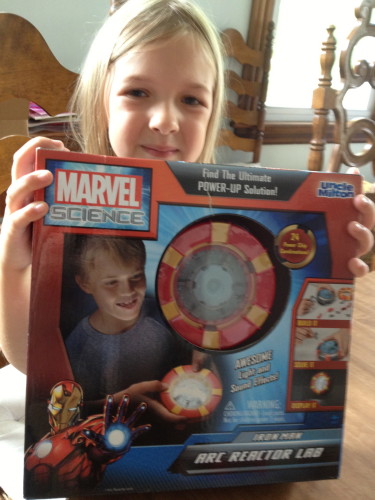 We received a copy of the newest Marvel Science set from Uncle Milton. This one is the Iron Man Arc Reactor set. Opinions of the set are 100% our own.
Eva enjoys science. Her Auntie Tara takes her on science Fridays from time to time and they do experiments. Eva also enjoys the Avengers. She watches the cartoon with me and likes the different characters especially Iron Man.
When I was at Toy Fair I saw this Iron Man Arc Reactor and really wanted to try it out. It looked like a lot of fun and I couldn't wait to play with it. Here's our video review of the toy.