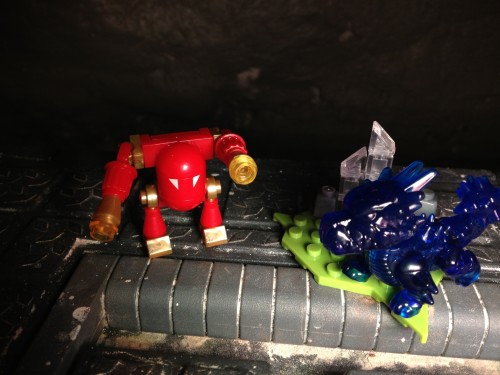 I continue with my MEGA Bloks Skylanders Giants series of reviews. I was sent a bunch of new Hero Packs to play with and review. Opinions expressed in this post and on the video are 100% my own.
Hero packs are small character packs with a single character and an enemy that is constructed from MEGA Bloks. This set is the Blue Bash Hero Pack. During Skylanders Spyro's Adventure there was a special Translucent Blue Bash figure that was made. I collected that one and have used it in the game. MEGA Bloks created this special figure and he is translucent and blue. Bash is also battling an Arkeyan Ultron which is built out of MEGA Bloks and looks great.
I'm now building these small sets on camera, check out the video and let me know what you think.
Continue reading MEGA Bloks Skylanders Giants Blue Bash Hero Pack →