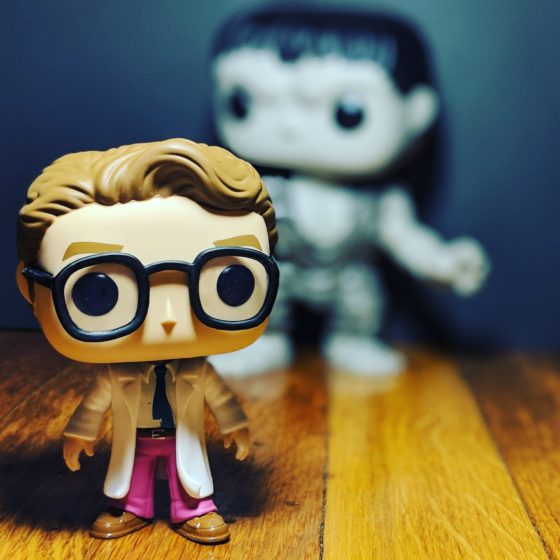 Photo-A-Day #4654
Yesterday was National Bobble Head Day. I missed it by one day. I've actually been really behind on making videos and doing unboxing videos for things. When I received the most recent Marvel Collector Corps box, The Hulk, I did not open it right away. When I finally did I did not make a video of it. I think I need to get back out there to make more video but might just take January off and resume video making in February.
Although….
We do have something special planned for this weekend and I will certainly be recording something then. I can't way exactly what we are doing because Eva says that she reads the blog from time to time and it is a surprise.
As far as the Hulk box is concerned the major part of it was this two pack of Funko figures. Bruce Banner and and over-sized Incredible Hulk. It also came with a decent t-shirt, a mini keychain hulk and a hulk stress toy. They actually included a badge again but no pin.