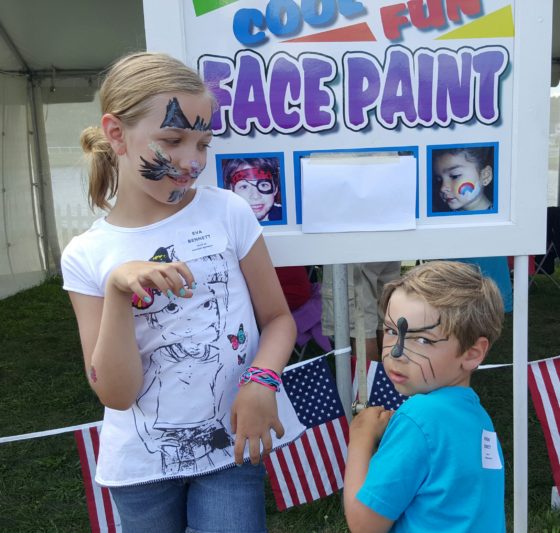 Photo-A-Day #4505
Today was one of the best days of the year for working at my company. We are lucky enough to receive a company picnic that is amazing. There are rides and games and tons of food to enjoy. Andrew and Eva have been enjoying this event their entire lives. Eva is big enough to go on every ride on her own. Andrew was able to do much of it but couldn't go on the roller coaster himself. I went with him. Oh man did that crack up my back.
The food was pretty good. It was a different setup this time around. I went and got the lobsters while Allison and the kids got things like hot dogs and more.
I had been thinking of making a New England Lobster Bake hot dog for some time. I did today ad I think I should have waited until I had exactly what I was looking for like a really good hot dog and Mexican Corn on the cob plus really good lobster. Maybe I will go back and do so sometime.
Both Andrew and Eva have made great strides in the past year. They are both getting more physically confident and we can trust that they make good decisions. There was one game where you had to bounce across 4 giant inflatable balls. Eva made it across once and Andrew didn't either time. He was disappointed in that and upset but got over it quickly. His second round was later in the day so he was tired.
Eva and Andrew also raced around an inflatable obstacle course. Andrew actually beat Eva in this race but it seemed so close. They did it a second time and there was a kid in front of Andrew on the track which slowed him down. I think that they wanted to go again, a third time but it was getting too late in the day.