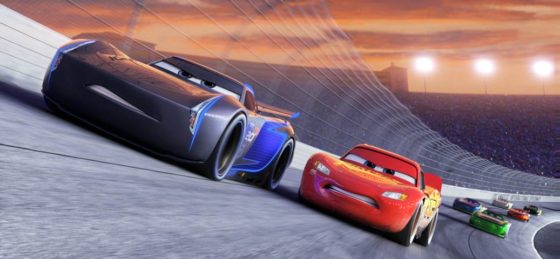 Some of my friends got to see Lightning McQueen up close and personal at the Detroit Auto Show. They even got to learn more about the upcoming movie, Cars 3. I'm a bit jealous because I am really looking forward to this film. I loved the first Cars movie, was a bit turned off to the second one but think that there will be a return to greatness in the third installment. It already has captured my attention with that very first teaser video of McQueen's horrible crash. What will happen after that? Maybe this extended look will answer some questions.
Like CARS on Facebook: https://www.facebook.com/PixarCars/
Follow Disney/Pixar on Twitter: https://twitter.com/DisneyPixar
Follow Disney/Pixar on Instagram: https://www.instagram.com/pixar/
CARS 3 opens in theatres everywhere on June 16th!