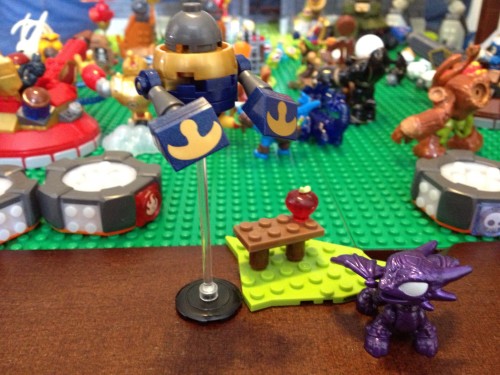 I received a whole new crop of MEGA Bloks Skylanders Giants toys to try out and review. as always, opinions are 100% my own.
Back in 2012 I wasn't able to attend Toy Fair but a friend did and she picked me up a Metallic Purple Cynder Skylanders toy. This was a repaint of the existing Cynder figure and it was so very cool looking.
When I was at Toy Fair 2013 I was touring the MEGA Bloks booth and saw that their Skylanders giants display had this Metallic Purple Cynder Hero Pack. I got so excited and told my contact there who was giving me a tour that this was the Toy Fair Exclusive from last year. I love that MEGA Bloks has done a couple of these type of figures. in their hero packs. So far there has been the Metallic Silver Spyro from E3 2012 and this Cynder figure.
Continue reading MEGA Bloks Skylanders Giants Hero Pack: Metallic Purple Cynder →