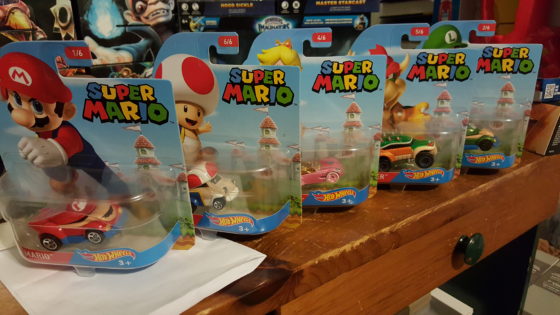 Photo-A-Day #4216
I know that I am way behind in talking about this but I'm excited about the Nintendo Switch. This is the next gaming system from Nintendo and is coming out in March 2017. Can March get her sooner? Please!
This looks like a really amazing system. I love the Wii U and especially the Gamepad. This has been great to play for the past five years. I bought it so that I could play Skylanders Giants and so many other games. I can play while the TV is on so I can do two things at once.
I was playing a lot tonight. I am currently playing Skylanders Imaginators and having a great time. I made a couple of new Skylanders today and also opened some of the mystery treasure chests that contain nine pieces for creating Imaginators. I am still not sure why you would buy these but I got a couple to make a video, of course, I did not have time at all to actually put the video together. We made parts of one but I didn't complete it. I need to compile them all.
Speaking of not completing something. I only found 5 out of the 6 Super Mario Hot Wheels Character cars. I was unable to find Yoshi. I was going to show you them when I found all six but I ended up playing video games all night while watching TV with Allison. So, I made this very quick vlog today.