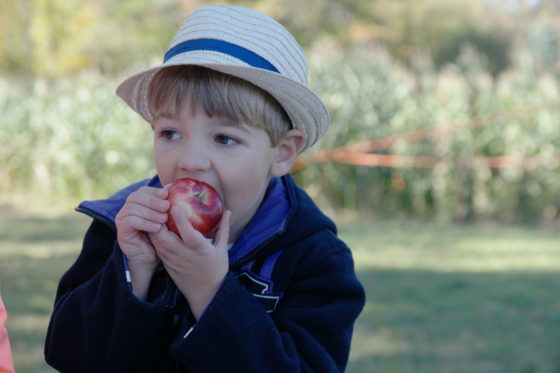 Photo-A-Day #4203
I went along to Andrew's Field Trip today. We went to a local farm called Adams Farm in Cumberland Rhode Island. I've been there many times with the kids and the Kindergarten Field Trip is always a highlight! This year was the best ever. The farm was looking great, the Corn Maze was HUGE, compared to past years, and Andrew had so much fun. The dapper little dude informed me that we were both wearing Fedoras for the trip. When your four-year-old tells you to wear a fedora for the field trip, you gotta say yes.
And get this! He's FOUR and he's all about his friends. He had one in particular today that he wanted to hold hands with. This kid is a smooth one. He just walked right up to her and asked if they could hold hands. BAM! This kid has confidence! They held hands the whole way through the corn maze and through much of the day.
It was a fun field trip to go on. I am glad that I was around to be a part of it. It kills me that I'm going to miss out on Dad's night next week because of the Doctor Strange trip, but at least my Dad will be taking him and they can have fun together.
For most of the afternoon I made some