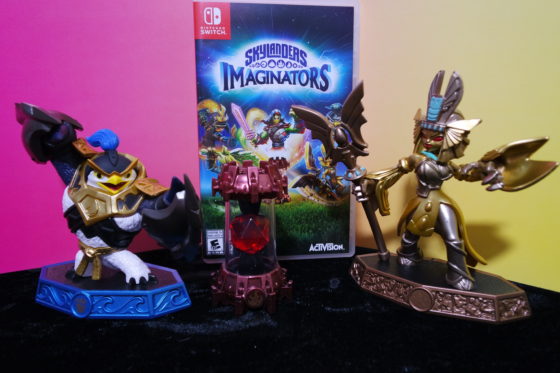 The other day I received the Skylanders Imaginators Starter Pack for the Nintendo Switch from Activision to play with and review. so far I have only unboxed it because I do not have my Nintendo Switch, yet. The Switch comes out on Friday, and while I pre-ordered it I am looking at receiving it between March 7 and 10. Man, I thought that by pre-ordering it I could at least have it on the day it comes out. No matter, I couldn't play much anyway on a Friday before a weekend's worth of work.
What I can play with, however, are the three new Skylanders Imaginators figures that were sent to me including Grave Clobber, Pain-Yatta and Master Egg Bomber Air Strike.
In the video below I unbox the Starter Pack and after the video you can see some additional images.
Continue reading Unboxing the Skylanders Imaginators Starter Pack for the Nintendo Switch →