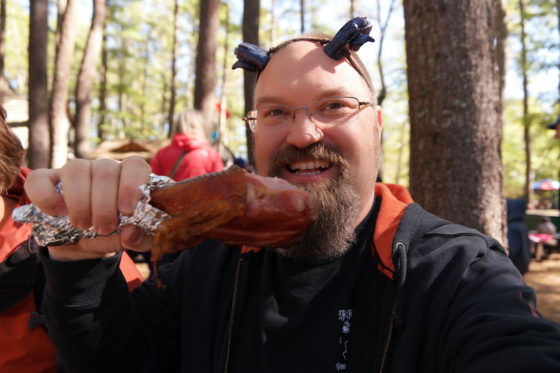 We are a couple weeks out from the season opening of King Richard's Faire. As a family we have been hosted to visit Carvershire for the past 6 years. It is one of the most fun days of the year. The family loves seeing all the great acts and eating the fun food like huge turkey legs! It is an awesome day filled with fun and humor and really nice people. The kids have had some of the best experiences there. One of the most memorable moments was The Roaming Drummer who let Andrew play on his drum. Andrew was almost 2 years old at the time and he was having a fit because we confined him to the stroller. It was also a long day and he was tired. It is the people who are at the Faire who make it the best time ever. We cannot wait to go back.
And we want you to come with us!!!!
I have 3 Family 4-Packs of Tickets to give away this year for Opening Weekend September 2-4. We will be there on Labor Day this year. If you want to join us the just enter through the Rafflecopter App Below.
Then take a look at last year's recap video from the day.
And one of ym favorite King Richard's Faire Posts. 5 Must See Things at this Season's King Richard's Faire. Some acts are no longer there but Daniel – Duke of Danger still is and he has a great show. More about this year's season below. Continue reading Escape to King Richard's Faire! Family 4-Pack of Tickets Giveaway →