The kids have been enjoying the TV show Miraculous ever since I came back from Blogger Bash. It is a fun show and now there is more to see on the brand new Miraculous Ladybug Channel on YouTube.
ZAG ANNOUNCES MIRACULOUS™ LADYBUG YouTube Channel and Webisode Series!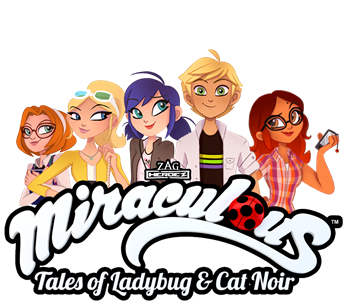 GLENDALE, CA. – Sept. 27, 2016. ZAG America LLC announces the launch of its Miraculous Ladybug YouTube Channel and webisode series (52 Episodes). The channel and all its exclusive content revolves around its global hit animated series called Miraculous™: Tales of Ladybug & Cat Noir currently airing worldwide in over 80 countries on Disney Channel and on Saturday mornings (8:30am) on Nickelodeon in the United States.
The webisode series goes live Tuesday, September 27, 2016 in conjunction with the official launch of the Zag "Miraculous Ladybug" YouTube channel. (CLICK HERE)
Zag's goal is to encourage the kids and active fan community, the "Miraculers", to visit often as content refreshes weekly. Count on new webisodes, Miraculous news including; exclusive reveals, Season 2 updates, fandom stuff, toy and merchandise insider info, doodle drawings, Marinette lifestyle with food, fashion, Paris and of course romance stories and so much more. Continue reading ZAG Announces Miraculous Ladybug YouTube Channel and Webisode Series →