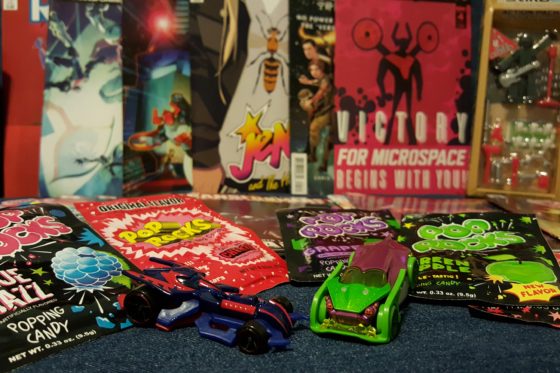 Photo-A-Day #4228
I went to my comic book store today. I hadn't been in a while and so I had a whole stack of comics waiting for me. I would have gone to Halloween ComicFest but I was way behind on sleep. This year they had a Tardis and it has become incorporated into the shop. I asked if I could make a video in the store today. When I got home I go through the comics that I picked up and the ones that Randy gave me from Halloween ComicFest.
I also unbox the two Marvel Character cars that I found the other day. I found Green Goblin and Spider-Man 2099. There are a few more that I am looking for like Punisher and Doctor Strange.
When I went to Five Below I picked up some Pop Rocks for a future video with the kids.
After today's video I have a couple of special activity buttons from shows on Netflix.
Continue reading Catching up on Comic Books at Wild Time Comics →