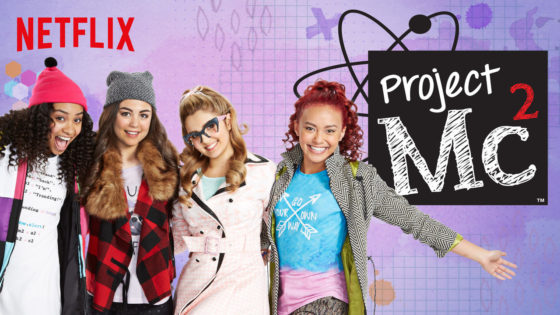 Today is NATIONAL S.T.E.M./S.T.E.A.M. DAY which was inspired by the Netflix original show, Project Mc². As part of the Netflix #StreamTeam I have blogged about this show many times and it is one that Eva absolutely loves. I just learned that yesterday while working on a blog post that is going up later today and also while researching the day. Here is what the National Day website has to say about NATIONAL S.T.E.M./S.T.E.A.M. DAY.
Full S.T.E.A.M. ahead! November 8 is a day meant to inspire kids to explore and pursue their interests in Science, Technology, Engineering, Art and Math. Inspired by the Project Mc² brand, created by MGA Entertainment, the S.T.E.A.M.- based franchise features four super smart girls who are part of a super-secret spy organization called NOV8 (that's "innovate"). The November 8th date is a play on words for same as that super- secret organization, NOV8, making it the perfect date to inspire innovation!
Today also marks the launch of my new project called SteamDads. SteamDads is a YouTube Channel all about S.T.E.A.M. Our very first episode is launching at 2:30pm today and will then post regularly on Wednesdays at 2:30pm EST. We're doing things a day early this week because of NATIONAL S.T.E.M./S.T.E.A.M. DAY. You can find us at SteamDads.com. Please subscribe.
I made this video for the channel yesterday.