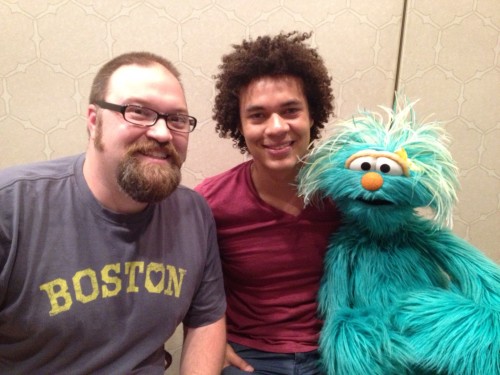 At the PBS Annual Meeting this year it wasn't all rubbing elbows with the cast of Sesame Street. No, I learned a lot about all the great programming that PBS is doing for kids. This summer there is a major initiative to keep kids engaged and learning all summer long with some great resources. I've go a full press release plus links to those resources below.
PBS KIDS OFFERS FREE RESOURCES TO FUEL LEARNING THIS SUMMER
Multiplatform content and partnership activities provide families with tools to prevent the "summer slump" and inspire exploration
Arlington, VA, May 23, 2013 –This summer, PBS KIDS will provide families with a variety of free and educational resources to encourage young learners to continue learning and exploring over summer vacation. Research shows that students experience significant learning loss when they do not participate in educational activities during the summer months, and that loss is even greater among children in low-income communities. To combat this summer slump, PBS KIDS has developed 10 weeks of special on-air programming, a variety of online resources, and partnerships with Pottery Barn Kids, Education.com, Scholastic and Grandparents.com.
"PBS KIDS and our member stations are providing families with a wealth of resources and partnerships to keep children engaged and learning this summer," said Lesli Rotenberg, General Manager, Children's Programming, PBS. "The summer is a great time for families to explore together, and we know that our content can help families bridge the summer learning gap and build critical skills for success." Continue reading Prevent Kids from Losing Ground this Summer with the Help of PBS Kids. →