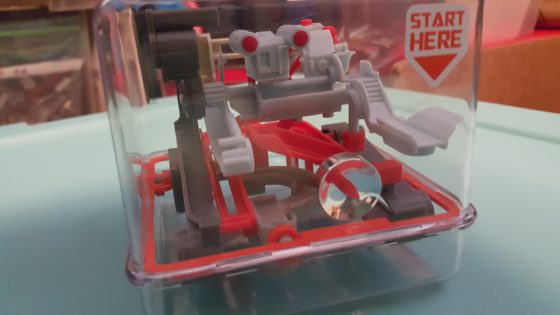 We received a Perplexus® Q-bot™ in exchange for an honest review.
I have been a fan of the Perplexus® line of 3D maze puzzles for a long time now. I have many of them that I enjoy trying to conquer. Most of the Perplexus® toys that I have are large round mazes, but the Q-bot™ is a micro sized maze in a square enclosure. This is one in the line of Perplexus® Micro that was designed to attract new and existing fans.
The Perplexus® Q-bot™ is a funky looking robot that you twist and turn to move a small silver ball through the track. There are thirty-three challenges in the maze. This Perplexus® Q-bot™ is 3″ and has a lower price than other Perplexus® challenges. Despite it being smaller it is still full of challenges.