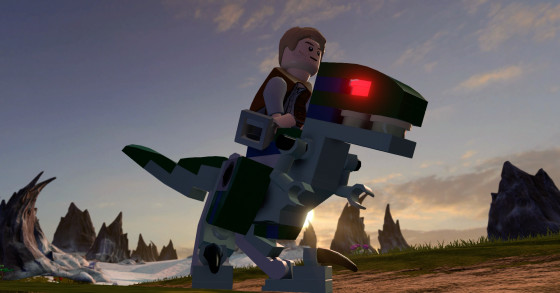 E3 has put out so many amazing bits of information. Some great new stuff from LEGO Dimensions was released and I had so little time to cover this yesterday. The game just expanding more and more and more. It is amazing. LEGO Dimensions just announced Portal 2 as part of the game plus The Simpsons and Jurassic World. Check out this new trailer now to get an idea of the coolness factor that has gotten amped up with LEGO Dimensions. Just Wow.
I'm not sure if I fully understand all of the ways in which this new LEGO toy pad can be used. It looks like there is a myriad of functionality to it that enhances the overall gameplay in a very significant way. You are going to have to be right there on top of things with this game because of all the crazy cool puzzle functions. This trailer makes me even more excited to get my hands on this game.
In addition to the new trailer I received a number of great screenshots of the game plus some shots of the new sets. I will post those below along with the official press release.
Oh and you can pre-order this great game on Amazon.com
Continue reading LEGO Dimensions Adds Incredible New Levels of Puzzle Play with the Portal 2 Level Pack… And More! →