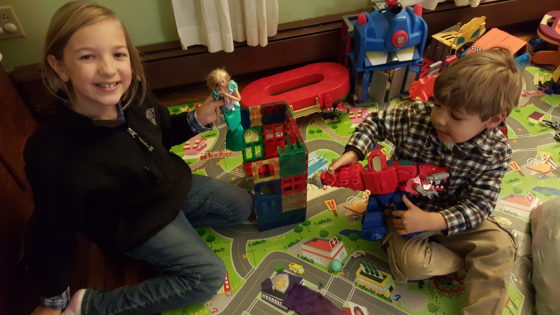 Photo-A-Day #4233
Occasionally I receive books from Disney Press, Disney Hyperion and Disney Book Group. What follows is some information about each of the books that I received and my honest opinion.
The first book is the Frozen Adventure Guide (aff link) which is for the older child of 8-12 years. It goes for $12.99 and is in hardcover. This is for Frozen Northern Lights. Disney Channel did some Frozen Northern Lights shorts this Summer with LEGO the books are starting to appear now. However, the books are not LEGO based. This notebook looks like it was re-purposed from Oaken, the trader. It was his book of inventions and has since become a book of adventures of Elsa, Anna, and Kristoff on their journey to the Northern Lights.
I also got four books about Disney Palace Pets. These are great for the younger kids. Two of them: Sultan's Triumphs and Petite's Great Feats are books with puzzles and a mini Palace Pets toy. Sultan's Triumphs (aff link) is about Princess Jasmine's pet, Sultan the tiger. The other book, Petite's Great Feats (aff link) is about Princess Belle's pony. The other two books: Ms. Featherbon and the Holiday Helpers: Read Along Storybook and CD (aff link), and Berry's Halloween Costume Trouble: Read Along Storybook and CD (aff link). Both books are $6.99 and they are already out in stores. The whole Disney Palace Pets thing is cute and great for the younger kids. Eva liked them for a while but has outgrown them. They'll either make their way to my niece and nephew or to Christmas is for Kids.
The last book is called Queen Dog (aff link). I got an advanced copy of this that was unbound. The newest one that I got is complete and it is hardcover. This is a cute little story that is going to be released on January 3, 2017 for $16.99. I read this a few times to Andrew and he liked it very much. You can see all the books in the video below.