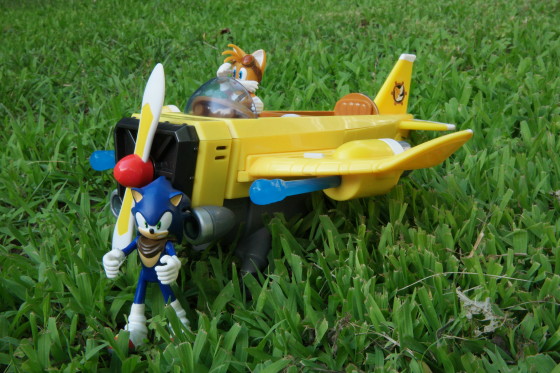 We received a couple of Sonic Boom toys to play with and review. Opinions about them are 100% my own.
I have been enjoying what is being done with Sonic the Hedgehog lately. I've been playing the Sonic Boom games and watched the Sonic Boom TV show. Now TOMY has put out a line of Sonic Boom toys based on the show. The toys that we received were the Tails' Plane which came with a Tails figure and a Sonic figure in a single package.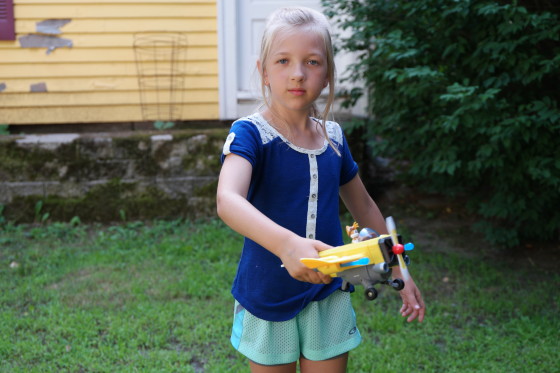 I like the look of this bi-plane and it has some nice features.
Hang tight Tails! It's Sonic to the rescue. Tails' signature plane features:
Trigger-activated propeller
Flashing headlights
Dual projectile launchers
Pitch-changing engine sounds
Ejector seat (in case Tails needs to bail!)
And check out the plane in action.
We also received a Sonic figure. Really well detailed. I'm going to be taking these couple of figures with me to display on my desk at work.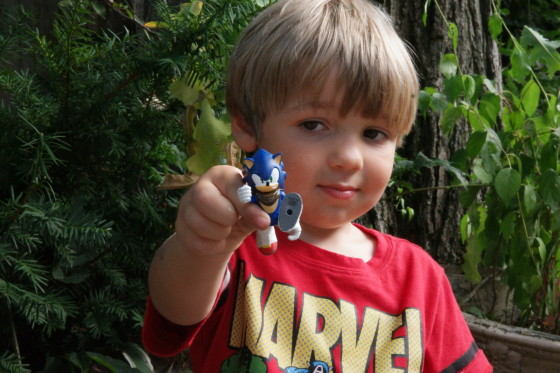 These and many other Sonic Boom toys can be found at Toys R Us and Amazon.com (AffiliateLink).