A couple of weeks ago I attended an incredible Kia Stinger event in North Hollywood, CA. This was an all-expenses paid trip. Opinions are 100% my own.
When I first saw anything about the Kia Stinger I fell in love. It was love at first sight because I only saw the beautiful lines and look of this vehicle. I knew nothing else about it. That all changed when I was introduced to the Kia Stinger at a special event in North Hollywood, CA. I was invited to come and drive the Kia Stinger over the course of a couple of days and also learn all I could about the car. There was plenty of information coming at me as fast as that top speed of the Kia Stinger (167mph).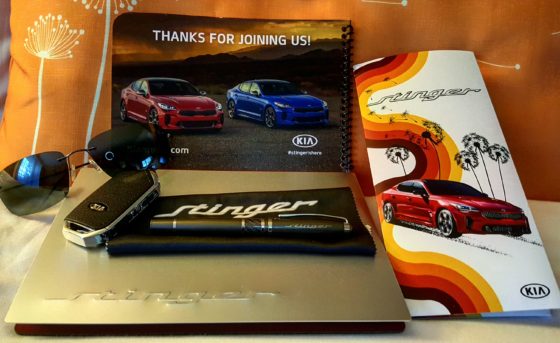 We stayed at The Garland, a quirky and fun hotel. I had never been on a Kia event before and I have to say, Kia covers every base and looks at every detail. The Garland has a cool 70's feel and that was something that people get from seeing the Kia Stinger. The materials that we received were designed to incorporate elements from The Garland. Notice the orange pillow. The floating dandelion seeds on it and then look at the Stinger Pamphelet. How cool is that. We even received some sweet shades from Maui Jim as part of this event. Those were perfect for the California sunshine.
Before I get going too far you should watch this video above, it hits many of the major details for the Kia Stinger. I'm not incredible informed when it comes to cars. I can't tell you the reasons why there are differences between cars but I do love driving them and i know when I am having fun. I was having a ton of fun in the Kia Stinger. One thing I do know is that this car was built for four adults to take an amazing trip. This would be a fantastic car for a family of four to go on so many adventures together. Just look at the room in the hatchback. What I liked about the hatchback was that it didn't feel like a hatchback at all. What an incredible feat of design.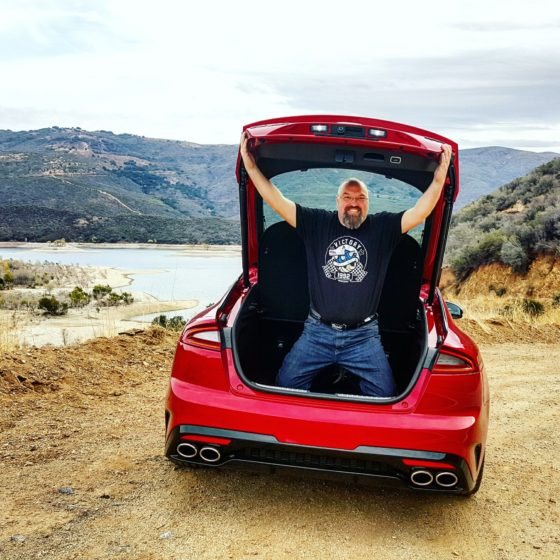 Continue reading The Kia Stinger Adventure Begins – #KiaStinger #StingerIsHere →