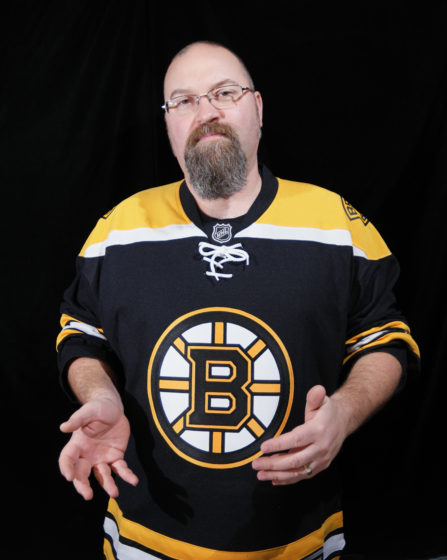 Photo-A-Day #4293
Today I got to wear my new Boston Bruins Jersey that I received from IceJerseys.com. The folks there were nice enough to provide me with a $100 credit toward anything I wanted and I wanted this great looking hockey jersey. I'm from New England and so I'm a fan of proximity. I'm also not a big sports guy but a Bruins Jersey is something I've wanted so I kicked in an additional $30 to get this particular one. You can find this particular jersey at this link – Boston Bruins Reebok Premier Replica Home NHL Hockey Jersey. You can see more of the Jersey in today's video.
I also received a fun bucket from Wonderful Halos. They sent me some fun things to celebrate the new year. I'll show you more about that in a later post or on Instagram.
While I was out today I found some great new Hot Wheels Character cars as well as some very cool looking Teenage Mutant Ninja Turtles figures from MEGA Bloks. The character cars were some DC Superhero Girls and an Elektra one.