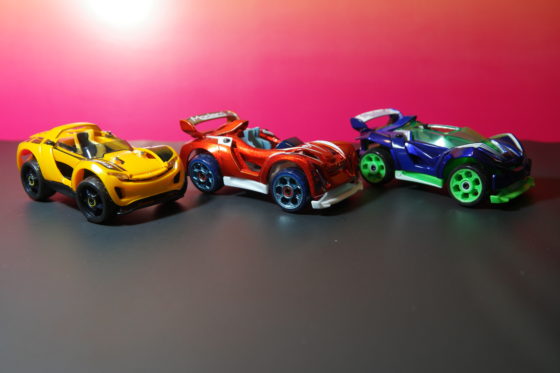 Photo-A-Day #4579
Thoughtfull Toys provided me with three of the new Modarri Car sets. They are the Delux T1 – Track Car, the C1 Concept and the S1 Street car as well as the Modarri Collector Case. I received these for free and am a huge fan of the toy. In the past I have funded Kickstarter Campaigns and more to support this toy. It is great for S.T.E.M. education and free form play. I have also included some affiliate links to Amazon.com.
Modarri cars are some of my favorite toys ever. I love that you can make all sorts of different cars from a few of them. The more you have the more combinations you can make. It is great how many different vehicles you can make. I also enjoy the designs and like that Modarri keeps creating new designs. There are so many benefits from Modarri cars. Here are just a few of the great features of these toys.
Design, build, and drive your very own creation!
Mix and match building system allows for BILLIONS of car designs
Finger-driven with real steering and suspension mechanics
Super quick assembly times – less time building, more time playing!
Screws are retained in the components, they don't fall out – no lost screws!
Real 2-step automotive paint for a beautiful, dazzling finish
Durable construction – real metal frames, heavy duty plastic, and strong mechanical linkages
11 interchangeable pieces per car
Assembled with the included swivel-tipped hex tool (quick turn action!)
Modarri is a STEM toy that educates through open-ended play
Satisfaction is guaranteed. If you are not satisfied with your purchase, return it for a full refund. If a part breaks, we will send you a replacement, free of charge.