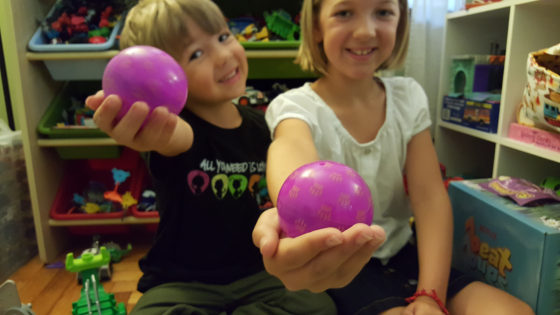 We were given some Surprizamals Series 1 Cuties for free in order to review and play with. Opinions are 100% our own.
The kids open some mystery Surprizamalz capsules. Surprizamals are cute, collectible pop out play friends love to hide in Surprizaballs, so you never know which pet you'll get! Cuties are teeny tiny and oh so cute! They are made of soft plush and these adorable animals are cuddly, soft and snuggly. With 12 pop out play friends to collect, these fun Surprizamals Cuties include must-have chasers and ultra-rare Surprizamals pets. Pop them open for hours of fun and start collecting today! The MSRP is $4.99 Ages 3+.
The kids loved these little animals. They were thrilled to pen them up and discover what was inside. I can only imagine how excited they would be to open the larger Suprizamalz. There are three various lines at this time. There are the cuties (exclusive to Justice), the small ones like the kids opened, the Softies which are larger and they are everywhere and then the Wackys line that is exclusive to Toys R US. You can go to the Surprizamals site and see how collectible all the characters are because there are collectors, Rare and Ultra-Rare Surprizamals. What ones will you find?