Photo-A-Day #2808
I love to color. Give me a box of 64 Crayola crayons and something to color and I'll be happy for an hour. You really lose yourself while you color. Coloring is also something I thoroughly enjoy doing with Eva. She asked me to color this picture for her. I colored the Life Element Team of Skylanders a while back and gave it to her. She had me tape it to her wall along with the Walmart poster with the release of Skylanders Giants.
Finished picture after the jump.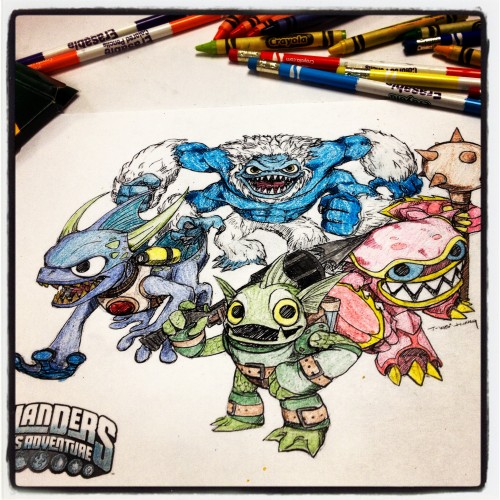 I think that taking a little time to color together this week is in order.
Copyright (c) 2020 BenSpark Family Adventures