Photo supplied by Disney Infinity
This week is E3 and Disney Infinity has submitted the game for a number of awards. Just check out all the awards that this game could end up taking home.
I cannot wait to get my hands on this game for reviewing. The graphics are incredible and all the things that you can do with the game makes it an unlimited re-playable game.
I am expecting to see some surprises revealed for the game during E3 including maybe a new playset or two. Maybe, Wreck-It-Ralph, Walt Disney World or something like that. I'd just love to see something completely out of left field.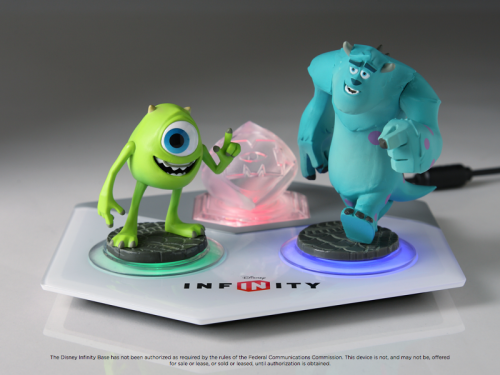 Photo supplied by Disney Infinity
When I receive the starter pack I'll be able to play with Mike and Sulley (I already have Mike) all around Monsters University.
Copyright (c) 2020 BenSpark Family Adventures