The eleventh prize in my Swag Bag for SwagsGiving is a TNT/TBS TV Show Prize pack. This includes a Beer Koozy from the upcoming show Glory Daze, a Golf Tee carrier from Men of a Certain Age and a Keychain flashlight from the TV show LEVERAGE. I also kicked in another flashlight and a Seagate T-Shirt. Congratulations to Cherie Corey of Bearable Scents for winning the prize today.
About the prize: This is a typical swag prize, kitschy plastic stuff with logos and a t-shirt. When I go to conferences I come home with tons of this stuff. For the most part I have been more discerning for cooler fun things. Useful things and such. Since I am not a golfer the tee caddy doesn't help me but for a golfer in your family this might be the perfect stocking stuffer. LEVERAGE is my favorite TV show but I already have a bunch of keychain lights so while it is useful to me I am already covered. I once came home from Blog World Expo with 16 T-shirts. 16! I'm pretty full up on those. And I rarely drink beer so a Koozy is not gonna help me. I have a few of these prize packs to give away too. But I also still have some big time stuff. You might want to watch the video for a hint at what is coming tomorrow.
Winners are chosen with Random.Org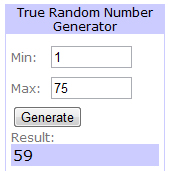 About SwagsGiving!
SwagsGiving is happening each day from November 1 to November 30th. Each day I put up a new SwagsGiving post explaining how to participate. The post will also have an announcement of the previous day's winner plus what the person won. Here's the twist. You won't know what you are winning until it is announced. I have prizes from Seagate, Kodak and Toy State as well as books, and various other prizes. So, here are the rules. Please read the rules carefully and follow them, if they are not followed then your comment will be removed at the time of selecting a winner.
Today is your twelfth chance to enter to win a prize from my SwagsGiving event. Remember to come back each day to see if you won and to enter for the next day's SwagsGiving Prize.
There are 5 Ways to Enter (Leave 1 SEPARATE Comment for EACH Entry). Each can be claimed daily.
1 Entry – Mandatory to Enter – To enter the contest leave a comment on each day's SwagsGiving post with your guess about what might be in my SwagsGiving Swag bag. Leave this as your FIRST comment.
(If this is not done your entry will not count)
1 Entry – Follow BenSpark on Twitter
(Leave a Comment with your Twitter name)
1 Entry – Follow SwagsGiving on Twitter
(Leave a Comment with your Twitter name)
1 Entry – Subscribe to BenSpark's Personal Branding BootCamp
(Leave a comment letting me know you signed up)
1 Entry – Tweet about SwagsGiving… something like
@BenSpark is clearing out his Swag Bag. Prizes abound during #SwagsGiving – Enter here http://bit.ly/dkmHs7
(Leave a comment with a link to your tweet. Here is how to get that link to your tweet)
I will not respond to any comments so that I can run the Random.org numbers correctly. Any trackbacks are unapproved while I select the random winner and then re-approved after. Only legitimate entries are counted. You have until midnight EST to enter for that day's prize. Once midnight EST. rolls around (or as early the next morning as possible) I will close the comments. Each morning at 9:00am the new #SwagsGiving post will go up. The winner will be notified via e-mail and will have 48 hours to reply with a U.S. Mailing address so that we can send the winner their prize. Contest is open to U.S. Only. Prizes will be mailed out at the end of the month. You may win more than once. Please enter every day on the SwagsGiving post for that day. Please only enter once, do not use multiple names to enter. Make it fair for everyone and don't stack the deck.
Disclosure: I received the TNT/TBS stuff from YouCastCorp and I am a member of the Turner Influencer Network, which means that I promote the shows on TBS and TNT from time to time. I am also a promoter of Seagate products as you can see from every Photo-A-Day post lately.
Copyright (c) 2020 BenSpark Family Adventures