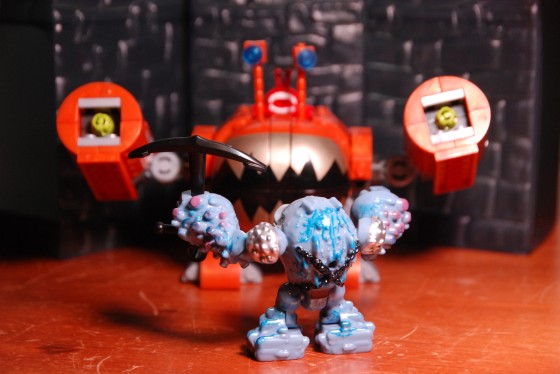 I received the MEGA bloks Skylanders Giants set Chompy Bot Attack to play with and review.
Finishing out some of the remaining Skylanders Giants themed sets from MEGA Bloks is the Chompy Bot Attack with Thumpback. The Chompy Bot is featured in a few of the Heroic Challenges from Skylanders Giants. This machine looks like a giant Chompy and it fires Chompies at the Skylanders. This set recreates the look of the Chompy bot perfectly.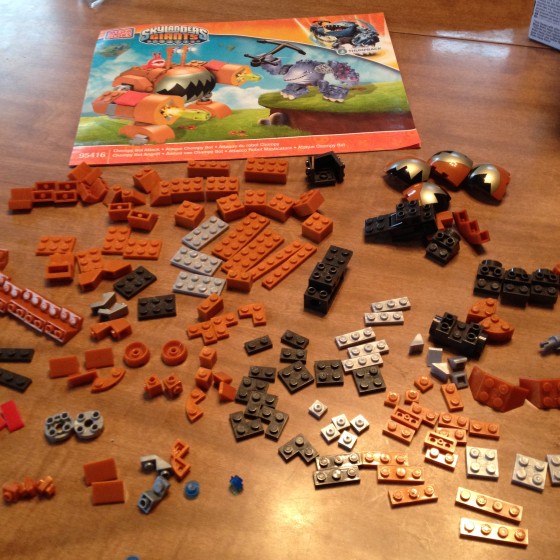 The set is 163 pieces in total and while that might not be that many bloks but you'd never know that once the set is complete. Once the set is assembled the Chompy Bot has some great action including rotating arms and dual firing missiles (chompies).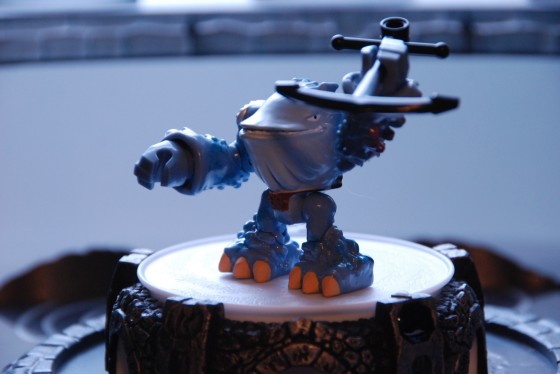 The Thumpback figure is excellent and comes with his signature anchor that he uses to destroy the bad guys. The torso is one solid piece but the arms bend at the elbows and the hands rotate and the shoulders rotate also. The legs swing forward and back but there is bending at the knees. I had fun posing this figure with the Chompy Bot.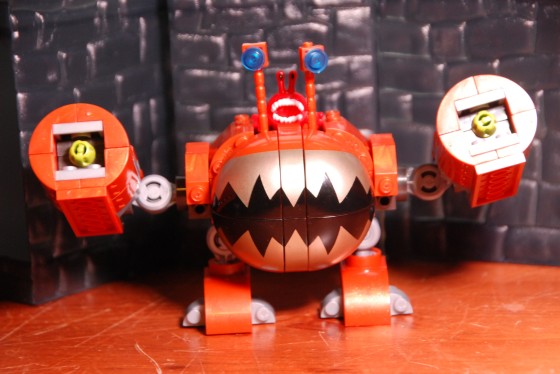 The Chompy Bot comes with an En Fuego Chompy to drive it. There is a little cockpit area on the top of the Chompy Bot so the Chompies can ride on it. It is 3 pegs by 3 pegs and the Chompy figures fit on one peg so this guy can fit right on the top in the middle. There are also firing mechanisms that allow you to fire off some green missiles. They are supposed to represent chompies. These are the same shaped missiles that come with the Arkeyan Robot King set.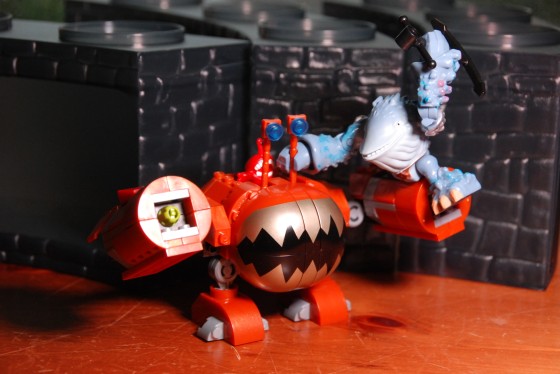 I had a great time building and playing with this set. I am happy to have Thumpback as part of my MEGA Bloks Skylanders figures. He is an excellent addition to my collection and is also one of my favorite characters.
Copyright (c) 2020 BenSpark Family Adventures