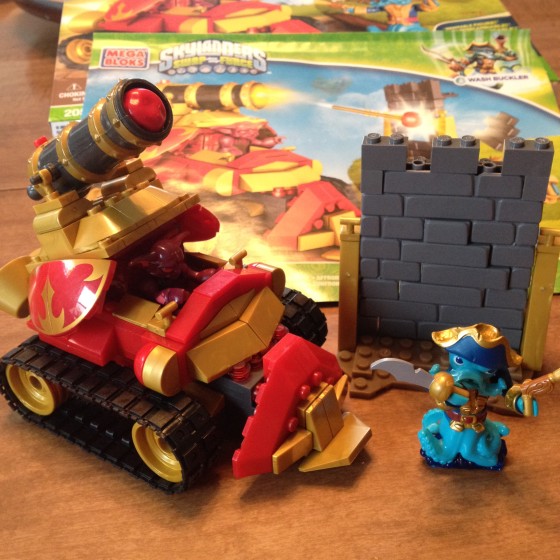 I was sent the MEGA Bloks Boss Tank Showdown to play with and review. Opinions are 100% my own.
In Skylanders Swap Force Kaos "evilizes" certain characters in the game. Some are usually harmless creatures and some are mischievous creatures and some are usually gentle and are just working for the wrong side. Glumshanks is Kaos' long suffering assistant/whipping boy and in the game Kaos "evilizes" Glumshanks and gives him a crazy tank.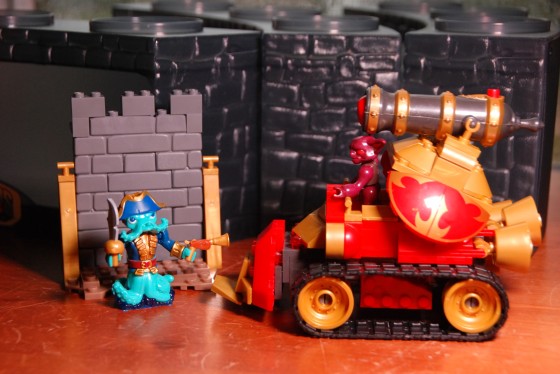 This set recreates that tank and comes with an evilized Glumshanks and a swapable character, Wash Buckler. The set also comes with a wall with a break-away blok. You can use the cannon on the tank to punch a hole in the wall or to take out those Skylanders.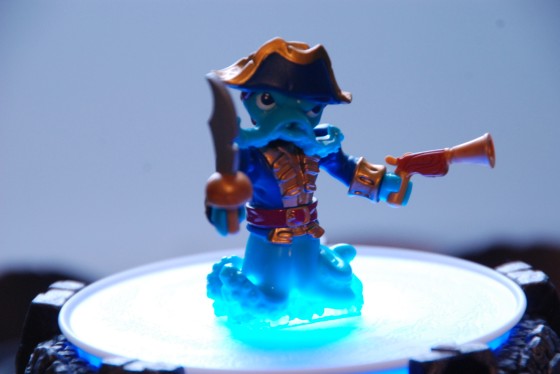 The Wash Buckler figure has very nice detail. It is swapable with other Swap Force characters like Magna Charge that came with Flynn's Rescue Ship. Wash buckler comes with his Flintlock pistol and cutlass. The figure has nice detail from head to all eight legs.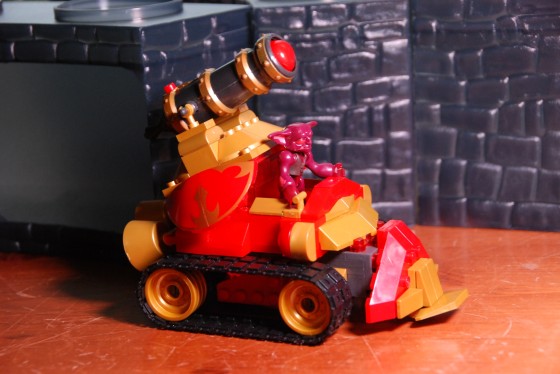 The tank has nice details and can easily move on those treads. There is a cockpit for Evilized Glumshanks to sit in or stand, whichever works for you. When standing Glumshanks can hold onto the two control pieces. Three rockets on the back of the tank and the cannon on top round out this set. It is a nice compact set with 203 pieces. Once the tank is built it certainly does feel like more. Another nice addition to my collection of fun MEGA Bloks Skylanders toys.
Copyright (c) 2020 BenSpark Family Adventures