I was sent a Vehicles of Mass Destruction Missile Striker toy to play with and review. Opinions expressed are based upon my use of the toy.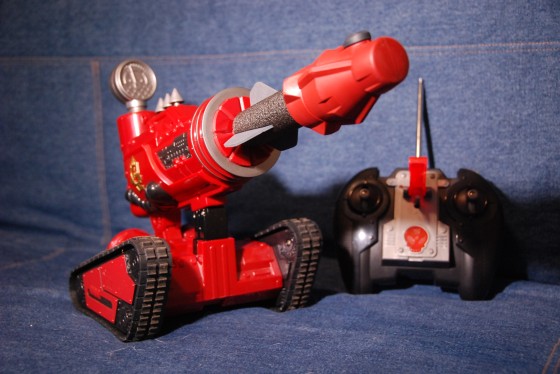 The Missile Striker from Skyrocket Toys is a remote control vehicle that can fire a screaming foam missile up to 65 feet. The wheels of the vehicle are actually tracks that can move independently of each other. You are able to swing the vehicle around quickly, more forward or backward easily and then fire off a powerful missile blast. The Missile Striker is a fast one and with the tracks you can climb over small obstacles like sticks and twigs when you use the toy outside.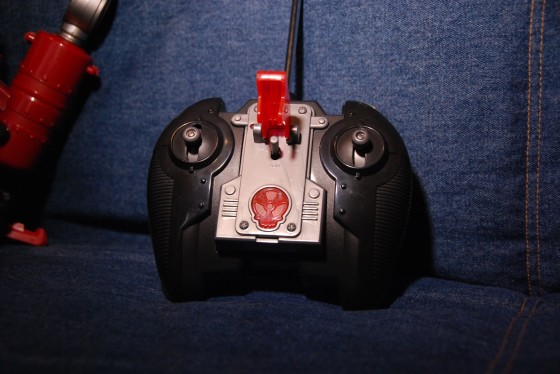 We used this toy during our Monster Hunt last week. The remote is cool because it has an arming switch that allows you to turn on the ability to fire the missile and then a button to fire. When you fire the missile it goes, far. You can adjust the angle of trajectory, too.
The one thing that I didn't like that much was that I had to pump up the air tank every time. It would have been really cool if there was some sort of automatic compressor built into the toy. That certainly would have made it much more pricey but so cool to see. I'd love to try out the Cannon Commando VMD because that one shoots off 16 foam missiles at a rate of one per second.
In this video I show the Missile Striker in action.
Copyright (c) 2020 BenSpark Family Adventures