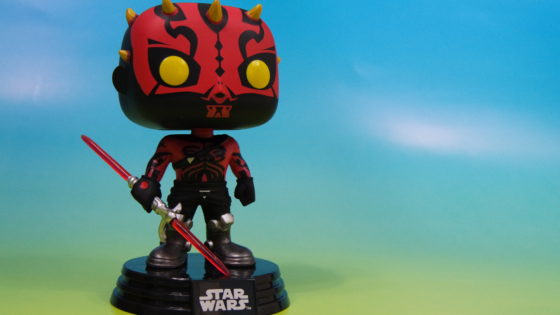 Photo-A-Day #4358
I woke up wicked late today but found that my Star Wars Rebels Smuggler's Bounty box had arrived and so I made two different videos about it. One unboxing for this channel and one over at Big Damn Kid. I have never done that before and I wonder which one people will like more.
The box itself has so many fantastic things inside including a great shirt with the whole crew of The Ghost plus three figures a nice patch and pin, too. I did make a mistake in the video saying that the pop was of a younger Darth Maul, it is of an older Maul.
This box arrived just in time for a very special Star Wars Rebels episode. In this episode Darth Maul goes in search of Obi Wan Kenobi on Tatooine. The episode had many things in it that make Star Wars Rebels awesome. Ezra goes in search of Kenobi as well and ends up on Tatooine and gets attacked by Sand People. Ezra eventually meets Obi Wan Kenobi and learns more of his fate. The main thing of the episode is the showdown between Kenobi and Maul. It was cool to hear James Arnold Taylor voicing Obi Wan again and to see the showdown that has been so long in coming was excellent. Maul killed Obi Wans Master and Obi Wan sliced Maul in half in Episode one. The story arc with Maul has been an interesting and complex one with an inevitable conclusion. However the way it was done works so well into the overall story of Star Wars Rebels. The resolution needed to take place and the story even dives a bit deeper into the Star Wars lore. I loved it.
Copyright (c) 2020 BenSpark Family Adventures