Photo-A-Day #4315
We received a fun container from Halos today. I am partnering with #HalosFun to spread Pure Goodness. They send along a fun little wooden bucket every once in a while and each one has a fun theme and some crafts to do. Andrew and Eva love the crafts that they can make with the Halos oranges. Andrew was excited to help me out with the video. He couldn't wait to open the package. I bet he would have liked to toss around all that confetti from inside, too. But I put a kibosh on that immediately. He was a big fan of the cute Halos plush that was in the package. He took that around everywhere after the video was done. He wanted to take it away a few times during the video, too.
More of the Halos Creations can be found below.

Halos Cupid and Love Bug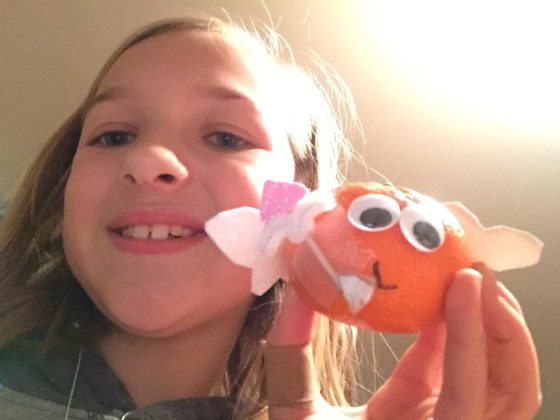 Eva and her Selfie with her Halos Cupid.
Copyright (c) 2020 BenSpark Family Adventures