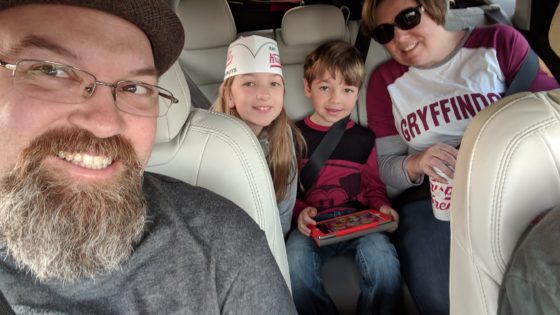 Photo-A-Day #4705
The fine folks at Mazda were extra nice and allowed us the user of a Mazda CX-5 Grand Touring for the duration of our Disney Social Media Moms Celebration trip. Opinions of the vehicle are 100% my own.
Back on February 21st we arrived in Orlando, caught the Magical Express to our hotel, Coronado Springs, checked in and then I took delivery of the Mazda CX-5 Grand Touring. I requested a car for a few reasons. Even though we were going to be at Disney and there is transportation everywhere to get between parks, and we were going to be at on a cruise as well, we were still going to need a vehicle. We extended our trip by a few days and we were going to be heading to a bunch of different places including back to the airport. This trip was all about family and on this trip we had lots of family on hand. The vehicle almost completely met our needs. I say almost because It was just not big enough for 7 people so we had to take two cars to each of the theme parks that we visited. That wasn't a huge deal, though. There was enough room for all our suitcases and for five of us to get to the airport.
Find out more about the Mazda CX-5 Grand Touring below.
Our delivery of the Mazda CX-5 was quick and easy. I received it exactly as we had planned and then parked it near our hotel room. I was able to run a few errands while we were at Coronado Spring and then instead of taking every single thing we brought with us on the trip onto the cruise I packed the big things and all the extra conference swag into the Mazda CX-5 to stay behind so we could travel lighter on the cruise.
When we returned from the cruise I had a little trepidation at the amount of space in the trunk.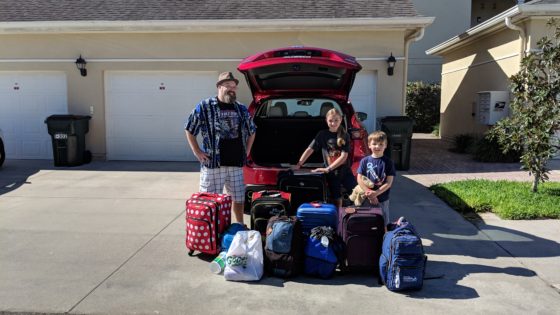 I needn't have worried. We were able to fit in one huge suitcase plus 4 roll aboards and four backpacks plus a few more items. It was tight but we did it and the self closing hatch closed with no problem.
Yes, we got it all in there!
We took the Mazda CX-5 Grand Touring on three excursions. We went to Disney Springs, Walt Disney World and Universal Orlando. Using the onboard navigation made it really easy to find our way around the area.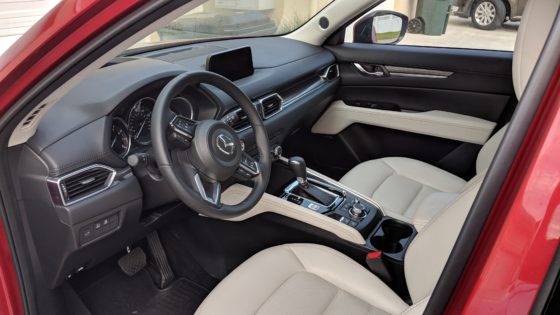 The interior of the Mazda CX-5 was very clean and functional. I love having that dial in the center console to control everything. The heads up display with the directions also made it easy for me to always keep my eyes on the road.
There were many nice details to this vehicle. I liked the rims and the lines and the color was perfect. I always enjoy driving red cars on trips. There is just something that makes the trip special. I wouldn't own a red car but I do enjoy driving them on trips.
On our very last night of our trip I made sure to pack everything in the CX-5 so we were ready to go early the next morning. We had a weird situation at the airport and I wanted to make sure that there were no problems with our tickets.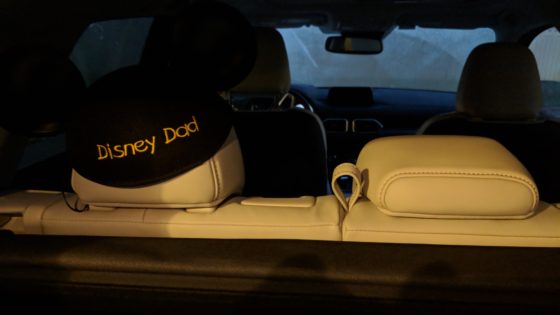 I nearly forgot this set of Mickey Ears on the back headrest. The kids put it there after going to Disney two days ago. I'm glad that I was taking some photos and caught sight of it.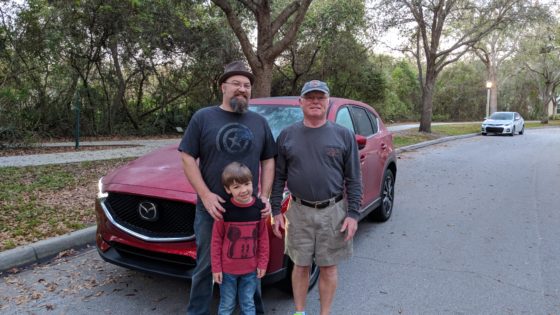 One major part of our trip was the cross generational aspect. This was the very first trip to Walt Disney World for my son. He was going to experience the Magic Kingdom with his parents and both sets of grandparents. It was actually the first time for both kids to experience the joy of Disney with both sets of grandparents. This was a great trip for the whole family which was made better having reliable fun transportation to take us on all our adventures and then back to the airport. The Mazda CX-5 Grand Touring was a great size for our family of four and even fit five us when we needed that.
Copyright (c) 2020 BenSpark Family Adventures