Photo-A-Day #2911
Last May I went to San Jose California to tour the YesVideo offices and have a Big Kid Play Date with a bunch of great bloggers. I was asked back as a blogger ambassador and flew back to San Jose today to have a second Big Kid Play Date. This time around we went to Dave and Busters, and Maggianos again but instead of outdoor go-karting we did an indoor track and also some Rocking' Bowling. It was a fun action packed day with some great people!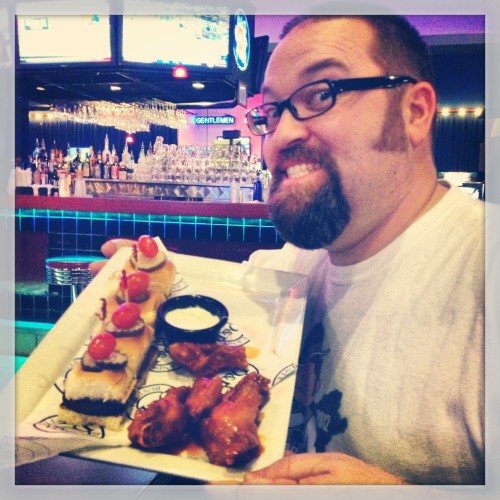 I landed around noon after a very long morning of flying. The flights were fine and I even had a row to myself and then a row with no one in the middle seat, so that worked out great. I landed and Eber from YesVideo picked me up and brought me to Dave and Busters to catch up with the other bloggers who had already arrived. We had lunch and played some games. They won prizes. I seemed to break every one of the games for tickets that I played.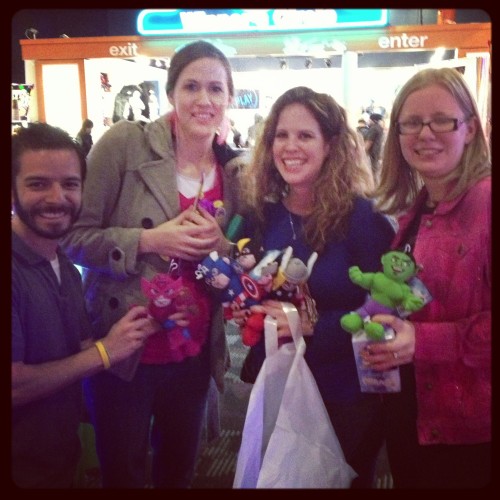 After Dave and Busters we went to K1 indoor kart racing for a couple of go-kart races. We got our helmets and learned the rules and what all the different flags meant. then it was time to race.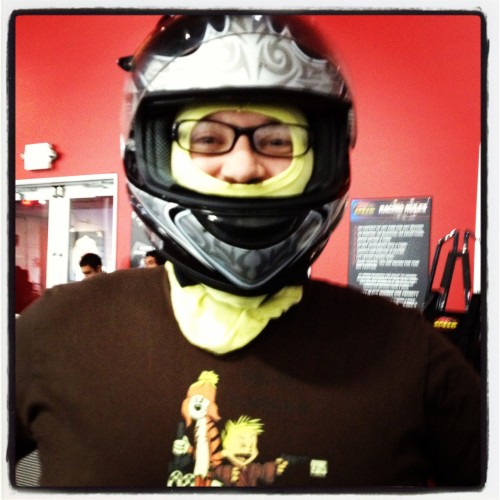 The first race was a qualifier and I ended up in the third position for the actual race. I did pretty well on this indoor track. The cars went pretty fast and actually racing against other people was more fun than just racing for time. In the second race however I spun out along with another racer and then had to put my kart in reverse to keep going. That was on the first lap and I never did quite get back to a good position and finished sixth overall.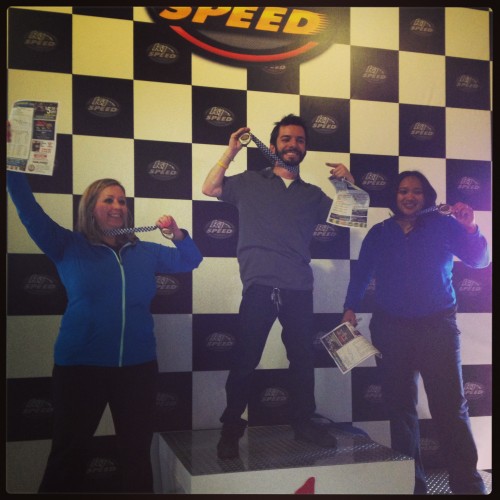 Everyone said that if I hadn't spun out I would have taken one of the three top spots, but close only counts in horseshoes and hand grenades.
Next it was a quick trip back to the hotel to get ready for dinner. I took a quick shower and changed. YesVideo put together some fun swag bags for each of us that included a T-Shirt, snacks and more. It was then time to meet up with everyone for dinner.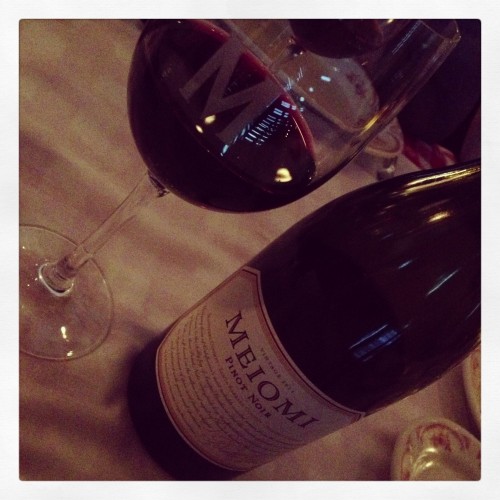 We had dinner at Maggiano's Little Italy. This was the site of last year's dinner as well but the place is excellent so it was worth coming back. We shared chopped salad, calamari, wine, salmon, chicken parm, meatballs and more. Conversation was excellent and full of laughter and dessert was delicious.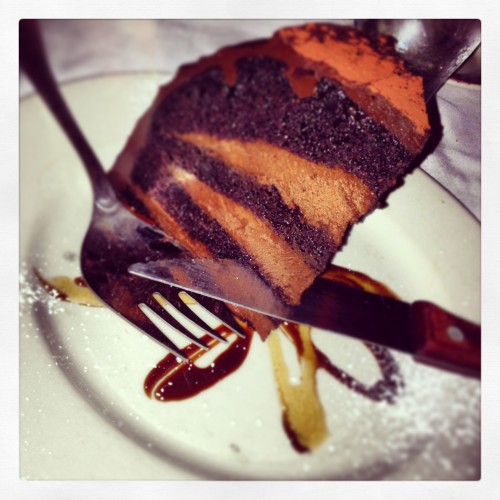 With our bellies full it was time for one last fun stop and this time we went bowling. It was a high tech rockin' bowl sort of place. We split into two teams and cheered each other on as we bowled strikes spares and the occasional gutter ball. Our waitress took this group shot of everyone when the fun was over.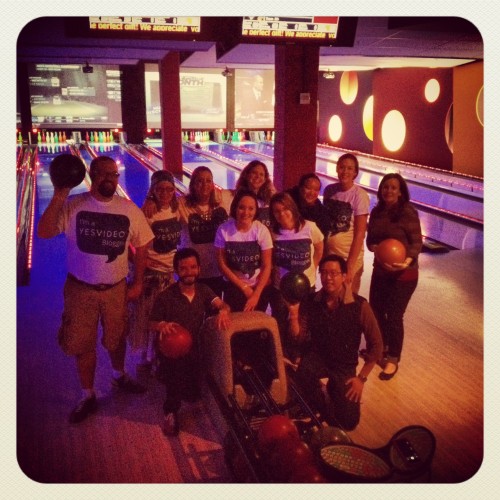 Disclosure: I am a YesVideo Ambassador. I'm here visiting YesVideo to have fun and to see what they do. I've sent my own personal memories to YesVideo and have been very impressed with what they do. Opinions about YesVideo are 100% my own.
Copyright (c) 2020 BenSpark Family Adventures